The Origin of Mercedes-Benz
Day One
In 1888, Karl Friedrich Benz built his first car but did not think it was ready for the world. Then, one day, his brave wife, Bertha Benz, took it out for a spin without Karl knowing. Bertha Benz was the first driver who forged the origin of Mercedes-Benz, courtesy of Karl, the inventor, of course.
For nearly a century, this renowned brand has made it a mission to move the world. By 1926, Mercedes-Benz was founded by Karl Benz, Gottlieb Daimler, Wilhelm Maybach, and Emil Jellinek. The original Mercedes-Benz namesake comes from Jellinek's daughter Mercedes and the Benz family.
Now, Mercedes-Benz has headquarters in 93 locations across five continents and continues making a global impact through its commitment to communities and employees worldwide. Mercedes-Benz was the very first brand to create the crumble zone in 1959, the airbag in 1980, and PRE-SAFE® braking in 2002.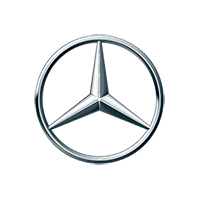 Benz & Co.
Back in 1884, engineers Gottlieb Daimler and Wilhelm Maybach designed a vertical Grandfather Clock template to develop a high-performance engine, which later evolved to the world's first motorcycle. This pioneering spirit sparked Karl Benz's inspiration to apply a four-stroke principle focused on ignition and valve control, which led to him assembling a horizontally mounted cylinder and flywheel to patent the very first gasoline motor wagon operation.
The origin of Mercedes-Benz is rooted in empowering people of all walks of life through innovation and education, and to this day is dedicated to increasing value and vibrancy through volunteerism and philanthropic partnerships in communities worldwide.
When you stop by our showroom, we can give you more insight into the origin of Mercedes-Benz and how it has beautifully evolved. Here at Tom Masano, Inc., we love what we do because we are proud of this world-renowned automaker. Stop by our showroom to learn more! Also, gain more insight about the ever-advancing electric vehicles for sale in Reading.