How to Order a Car?
There are plenty of reasons why car buyers order cars these days.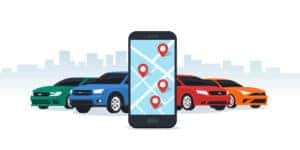 For one, you can lock in a deal now on a car for sale near me and save in the long-term! Learn how to order a car from Tom Masano Auto Group in Reading, PA.
Automotive prices are constantly fluctuating depending on what is going on in the world. With chip shortages, electronics and automobiles are in high demand but supply is short. 
The idea is to lock in the best car deal before you physically retrieve your car, truck, Jeep, SUV or van of choice.
When car buyers are shopping on the lot, they are often given vehicles with an MSRP markup. 
Ordering your vehicle and waiting a couple of months to receive it will often help you avoid any markups as you'll be ordering straight from the manufacturer and right from your new and used dealership of choice.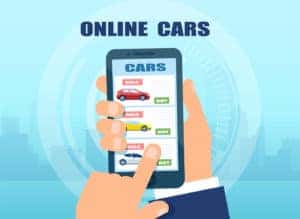 With the automotive industry constantly evolving, questions arise and drivers are often wondering, how do I factory order a car? 
Again, when drivers and car buyers decide to order their car for sale, it is vital to know that perks such as saving more follow along.
New and used dealerships near me may be in short supply of cars and chips at the moment, but the old saying will always prevail, "what goes up must come down" and vice-versa. There's bound to be a market correction.
Although gas prices are climbing high today, this instance leads us into a new generation of electric vehicles for sale (EVs), next, battery electric vehicles (BEVs), then solar-powered vehicles…the possibilities are simply endless when it comes to modes of transportation and driving forward.
We're ecstatic to take ALL special vehicle orders in advance here at Tom Masano Auto Group in Reading, PA.
Determine which vehicle stands out to you. Do your due diligence & research! Personalize your vehicle and customize your online car buying order today!
We understand, people spend a lot of their income on their cars, which is why building to order may be a cheaper option for some car buyers, considering as time speeds forward, so does inflation.
Turns out, these days, in 2022, the MSRP sticker price from the manufacturer is a good price. If the vehicle you want is not on our lot, ask our car experts at Tom Masano Auto Group to order you the exact one right from the manufacturer!
How to Order a Car – The Process:
Remember, don't sign anything until you receive the following information:
Time frame and delivery estimate:

Of course, the dealer will not be able to provide the exact date right off the bat but the ordering system should be able to give you a time frame. 

If you're okay waiting 4-months or longer let your car expert know. Either way, you'll be given a time frame as to when your vehicle will be delivered to our dealership lot for you.
Ask about order changes:

Ask the dealership about return policies and preference changes. How far along into the order can you make vehicle color changes? 

Other changes? Gain clarity and if you have any questions, ask away before placing a deposit.
The Vehicle Deposit:

Typically when you ask a dealer to hold a specific vehicle for you, you will need to put down a deposit. Anywhere from $500-$1K is acceptable, although many dealerships will not run your credit card or cash the check you provide. 

The deposit proves your seriousness in car buying. The dealership then places an order from the manufacturer, then the vehicle is delivered to Tom Masano Auto Group in the time frame agreed upon.
Documents:

Ask our car experts at Tom Masano Auto Group how to track your order and we'll provide you with a build order sheet which will list the model, negotiated finalized price, and an estimated delivery date.

Final Price:

Make sure that you receive a buyer's order. This document will further explain the agreed price between the dealership and buyer, other vehicle options, extras, title, license, tax and incentives (if any are included.) 

Ask what amount you will need to pay once the vehicle arrives in your presence. Ensure that all details are clear, this way, there's zero confusion once you receive your customized ride.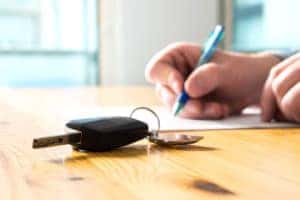 Before Car Buyers Receive Vehicle for Sale:
Ensure that you arrange financing if this is the payment route that you choose.
Get your trade-in vehicle appraised by an expert; if you are planning on trading it in for a value. Estimate your trade-in value with our FREE KBB by vin tool.
Ask our car experts at Tom Masano Auto Group in Reading about certain incentives that are available during your car buying experience.
Some car buyers ordering cars may have to wait up to four months to receive their vehicle for sale, but pay attention to the deals that you will lock in four months ahead of time. Prices rise as time never stops driving forward.
Ordering a vehicle NOW to get exactly what you envision on the road is vital if you have specific deal-breaker preferences. 
Once You Get a Notification That Your New Vehicle for Sale Order Arrives:
Give Tom Masano Auto Group in Reading a call at 877-866-6272
Track your vehicle from the dealership to your house for delivery
Fully inspect the vehicle to ensure that no damages took place during transit
Discuss your trade-in with our car experts
Review the deal and speak to our financing experts in Reading, PA
Drive and ride the wide open roads ahead

For more information about build to order options, ask our car experts at Tom Masano Auto Group via our online chat method, give us a call at 877-866-6272, fill out our contact form online or drop into one of our five dealerships in PA.
We look forward to assisting you with your new car for sale order!