Live in a big city? If this is the case, it's often difficult to park your vehicle as big cities are conglomerated with vehicles taking up each and every spot available. Dealing with this everyday scenario? Or, do you live in the suburbs or the country? Either way, gain affordability and sustainability with an EV for sale today!
Never worry about parking as this handy electric vehicle can fit in the smallest of spots. 
Believe it or not, the Tesla Model Y has many similarities to the Chevy Bolt electric vehicle for sale.
Seeking an electric vehicle for sale crossover? The Chevy Bolt is economical and affordable – 100%! 
The EV Chevy Bolt Is Built for Reliability and Efficiency. Drive Fast Responsiveness with a powerful 266 lb. ft. torque.
Run this vehicle 300,000-400,000 miles and own it for the long run!
With an advanced powertrain and a long-lasting driving range, drivers can enjoy this ride for a while. With proper car maintenance and repair, this vehicle will be right by your side and will always abide!

EV Bolt Highlights: 
Starting at $25,600 MSRP
0-60 mph in 6.5 seconds (exciting to drive!) 
The Chevy Bolt EV 2023 provides a 259 miles full driving range
A 10.2 inch color touchscreen adds innovative technologies to all of your driving journeys 
Drive smarter and monitor efficiency, range and your daily driving habits
Connect your smartphone and download the MyChevrolet Mobile App for even greater functionality and remote access from afar
Premium styled interior 
Enhanced comfortability
Fit two extra passengers in the backseat
Obtain 17-cubic feet of rear cargo space (hatchback)
Fold the seats down and gain over 57-cubic feet 
For technologically savvy drivers, pay a monthly fee and acquire a monthly Wifi-hotspot 
Infotainment (Alexa & Spotify + connect your smartphone devices) 
200 horsepower & 266 lb.-feet torque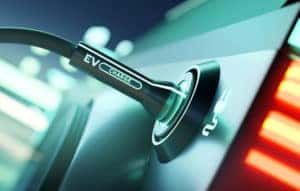 Chevy EV Charging Capabilities
Charge up at home with a level 2 charger
Dual-level charging cord, 120-volt and 240-volt outlets 
Utilize over 40,000 charging stations (more charging stations near me will be available as the government continues to implement many more EV charging stations to come in the near future)
Chevy Bolt EV Safety & Style
One Pedal Driving (regenerative braking slows the vehicle with futuristic advancement) 
Slow down the speed of the vehicle with the accelerator pedal instead of brakes that are used in conventional vehicles
Engage the Sport Mode button and accelerate to even greater speeds for ultimate driving gratification
Chevy Bolt EV Designs
The Interior and Exterior Look of the Vehicle Offers Enlivening Features:
Fit up to 5 passengers
Handles well; the steering wheel is designed for drivers seeking a sporty appeal with a huge savings deal! 
Spacious leg room offers over 36-inches of comfort for rear-seat passengers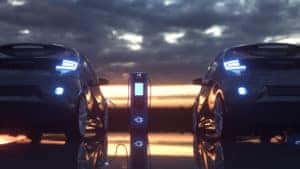 The Chevy Bolt EV for Sale Believes In Immersive Safety-First!
Automatic emergency brakes + forward collision alerts
Brake for pedestrians with front pedestrian braking
Lane departure warnings + Lane keeping assistance
Following distance indicators ensure drivers always have enough space from other vehicles on the road
See everything even during unpredictable weather conditions with IntelliBeam Auto High Beams
Have specific vehicle requirements? Choose to personalize your very own EV today and drive fun as the future is finally here! 
Contact Masano Auto Park used and new dealership in Reading, PA for an EV Chevy Bolt for sale today.