Car Detailing Keeps Cars for Sale Looking Young
With car detailing and cleaning services at Tom Masano Auto Group in Reading, our auto experts actually care about every small detail that involves your automobile because vehicles are our passion and every day specialty.
We've all been there before, we begin to admire our vehicle and it looks absolutely filthy and does not present well to ourselves and to the public. However, reality doesn't have to pan out this way.

1. Renew & Refresh Your Vehicle
Revitalize the look of your vehicle and keep the value, otherwise, potentially lose out on funds that could be utilized for other important things in your life.
It's obvious, if you take care of your valuable items, they will retain value, in turn, rewarding drivers with trade-in funds for your next vehicle. Or, receive hard cold cash from a buyer; your choice.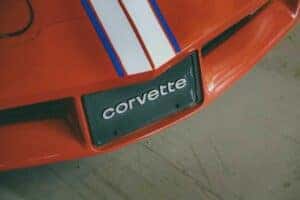 2. Choose Fresh, Comfortable and Well-Kept Vehicles for Sale
Car detailing experts in Reading, PA clean, polish, wax, protect and perfect each nook and cranny inside and outside of your vehicle from the moment your car, truck or SUV arrives in Reading.
It's clear, keeping your car crummy and unkept will certainly have long-term effects that can affect your automobile, health and bank account.
It's best to focus on maintaining your vehicle's health with regular car maintenance; not only for monetary purposes but for number one road safety.
3. Car, Truck & SUV Wear & Tear Is Inevitable
As drivers, we use our vehicles often. After time, our automobiles go through a lot of wear and tear from use; similar to our human bodies.
With uncertainties, earth's unpredictable weather elements, other vehicles and drivers on the roads, streets and in parking lots, your vehicle is bound to get banged up here and there; one way or another.
4. Car Detailing and Cleaning Is a Valuable Investment!
A vehicle that has dangerous objects lying around could interfere with driving abilities and can become a hazard while you are on the road.
An unkept vehicle is sure to minimize the vehicle's value if your goal is to trade-in or sell your car.
It's simple, don't allow your vehicle to become disorganized. Never let the value diminish as our car experts are here to expedite the vehicle detailing and maintenance process for you.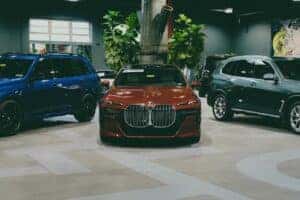 At Tom Masano Auto Group in Reading, PA, we help every driver stay safe, clean, and keep the value of your vehicle by maintaining it with comprehensive car detailing and cleaning services that go beyond the surface.
From child seat cleaning to headlight restoration, high-quality wax coatings, car detailing and thorough cleaning – your vehicle will exit our shop shiny and clean for the world to see!