Drive to Reading Pagoda for Peace, Serenity & Priceless Views: Landmark Insight from Tom Masano Auto Group Used Cars for Sale Reading
Driving to Reading Pagoda will be an enjoyable experience while offering new and serene scenes to intake; you may even learn something new too.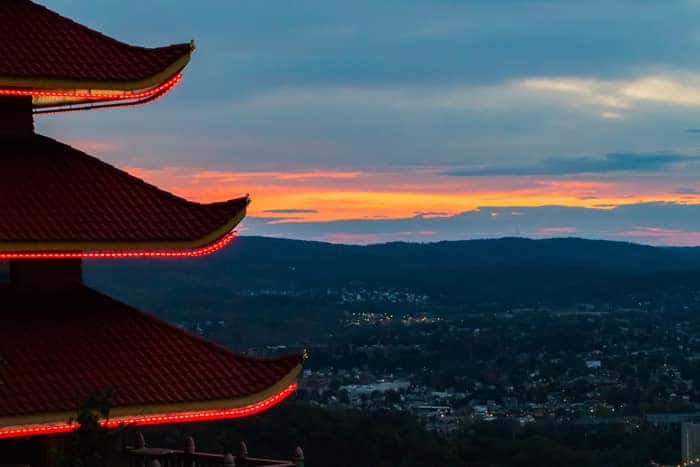 So, the question still remains, what is Reading Pagoda?
If you're unaware of this spot then it is important to know that this tourist attraction has gained reviews that top 2,828 Google Reviews and has obtained a 4.6-star rating. Meaning, this landmark is totally worth seeing if you are in Reading!
The Pagoda is a historic novelty building which is built on top of Mt. Penn overlooking the whole city of Reading, PA. It is located on top of a cliff edge.
This building is Japanese inspired & people often go to this site to experience serenity and breathtaking city views.
There is a small cafe and gift shop located inside of this building.
Afraid of heights? You may rethink this destination and choose another one. Read more about GoogleWorks Center for the Arts or other locations around town and drive to new places.
For a quick tidbit of history, this building began in 1908 for $50,000 USD. Although this novelty building was intended to be a luxury mountain resort, the end result was different. Fast-forward to now, the building is owned by the city of Reading, PA, although Foundation members manage and preserve the location.
Comfortably drive to this spot and experience an indescribable breath of fresh air. Take photos and keep your memories closeby.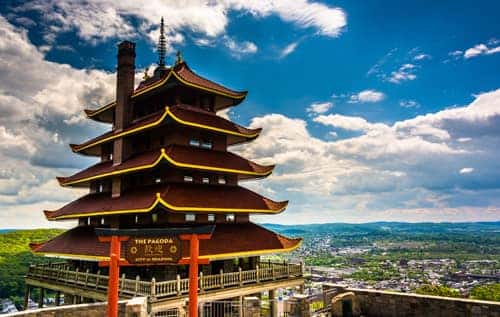 Either you'll want to visit Reading Pagoda or you'll want to drop into the Masano Auto Park AutoTorium for used cars for sale Reading, SUVs, Jeeps, vans and more! ( Don't forget, one of our cutting-edge  auto showrooms has more square footage than the largest Walmart!)
The choice and journey is yours. But, always ensure that when you head to any destination or other bucket list must-see places, that you have a ride and car experts you can rely on.
Enjoy the views, c'mon and drive!