Online Car Buying Masano
Delivering Dream Vehicles Straight to You!  
Buy cars online Reading. Choose from various options as you browse online. It is easy to narrow your search down to luxuriously smart vehicles. 
It's up to you, whether you want the latest and greatest 2022 BMW models, an X4, X3, iX, i4, 235i, 530i, or you are looking for a pre-owned certified BMW M8 that stands the test of time, we have it! Sprinter vans and work vehicles? Yes, we have it!  Mercedes, the S-Class, all-electric EQS, Ford, the Escape, Ecosport, rugged Ranger, Transit Connect, Chassis Cab, the beast-like Bronco, F-550SD, the Lincoln, Corsair, Nautilus, Aviator and more.
Tom Masano Auto Group in Reading, offers drivers an option to buy cars with the click of a button from your computer or smartphone. Stay home, be safe and shop easy with Masano Home Delivery, where customer safety is number one. 
Our online car buying process is smooth from the moment of purchase to safely getting delivered to you!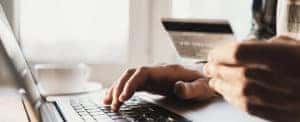 4-Steps How to Buy Cars Online: 
Step 1: Browse All New & Used Masano Online Car Sales Inventory 
Click on the "Check Availability" button after selecting the vehicle you dream of bringing home. 
Step 2: Estimate Car, Truck or SUV Trade-In Value
Kelly Blue Book (KBB by vin) is what we use to get precise car trade-in estimations. The initial price is reduced, if you choose to apply this amount to your new car purchase.  
Step 3: Personalize Your Options – Select Your Payment 
Whether you want to pay for your vehicle in full with cash or credit; finance or lease your truck, SUV, Sprinter van or car for sale. There are various options you can choose from to make it work for your personalized financial picture. 
Step 4: Finalize Your Purchase – Review Information and Submit
Look over and review the information you've filled in and ensure that it is correct. Click submit and the rest is up to us. A Tom Masano car expert will ensure that we cover every detail with you, so you fully understand it. 
Buy Cars Online Reading | FAQ Section
What's the Quickest Date I Can Test-Drive My New Vehicle? 
As the customer, you tell us when you can test-drive your new vehicle before clicking Step 4: Finalize Your Purchase. Provide your preferred location for your test-drive and a qualified Masano representative will deliver the vehicle right to you. Safety guidelines pertaining to state COVID-19 regulations are strictly enforced and are adhered to at all times.
Finalize your car, truck or SUV purchase after giving final approval by signing the required forms to complete the transaction. Then, opt to either pick up your vehicle at our dealership near me or get it delivered to your home or work address upon submitting the online transaction in full.
I Live Far from Tom Masano, Is Online Car Delivery Services Available?
Certainly, we deliver vehicles nationally. Live within a 50-mile radius of our new & used auto dealership?  Delivery shipping costs are – FREE.  Contact us at 877-866-6272 and we will help accommodate and personalize your delivery and online car buying experience.  
Is a Deposit Fee Required?
A deposit fee is NOT needed, however, drivers MUST sign a lease or financing agreement before purchasing a new or used vehicle. If you choose to pay a down payment, call Tom Masano staff at 877-866-6272 and we will help you proceed with your payment. 
Car Trade-in Process? How Does It Work?
With Kelly Blue Book, we estimate the value of the truck, SUV and car trade-in. After you enter the appropriate information online, our trade-in feature instantly populates your truck, SUV or car trade-in estimation. The estimated amount can then be applied to your vehicle purchase price.
What are Financial Rates and Terms?
Tom Masano's payment calculator tool helps drivers/buyers visualize affordable options when choosing to purchase a new or used truck, SUV, or car for sale online.
Pay in full or finance with a superb and competitive monthly payment or lease!
Does Masano Deliver to My Home or Work?
The Tom Masano team in Reading examines transaction details with each customer before the transaction is completed. You, the driver/buyer, will be taken through the terms, rates and agreement details with a Masano staff member every step of the process. That way, all issues will be resolved before delivery to your home or work location. 
After your vehicle is carefully inspected and prepared for drop-off, a BMW Reading vehicle specialist will then deliver your new vehicle to your destination of choice; you're the voice.
Virtual tours are available and should drivers prefer a Masano specialist to walk you through paperwork details in-depth, you can always expect it as we only offer comprehensive customer service and 100% satisfaction at Tom Masano in Reading. 
Drive your eyes to Tom Masano Auto Group serving Reading, Berks, Lancaster, Lebanon, Lehigh Valley and Montgomery county areas and more. For an innovative online car buying experience, browse our trucks, SUVs, cars and vans for sale with ease right now or read our auto blog!