The Fine Art of Collision Repair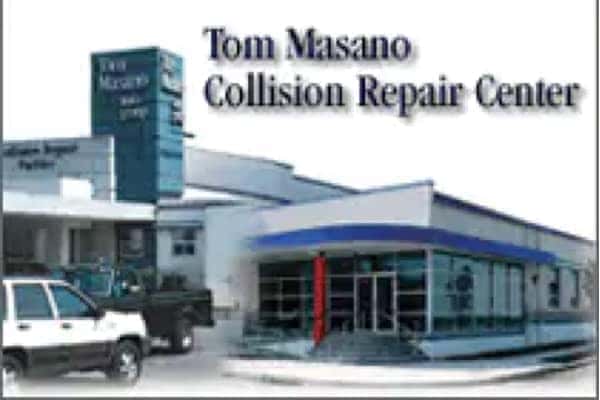 Collision repair is an art and a science. In the unfortunate circumstance of needing collision repair, we want your vehicle to look and drive just as before, so that you can forget your vehicle was ever damaged, as quick as possible.
When replacing parts, including sheet metal parts, it is our policy to use only parts that are used by the manufacturer of your vehicle. Imitation parts are available in the marketplace, but Tom Masano has tested samples of these parts and none have ever passed the test for fit, finish, and resistance to corrosion.
When refinishing your vehicle, we begin with rust inhibiting primers. Then we use the best available top coats and clear coats, to assure a perfect factory color, gloss, and texture match. These are among the premium finishes that classic automobile restorers and enthusiasts boast of having on their vehicle.
We hope you will be satisfied with our service. We support industry associate standards for proper equipment and technical training, and we take pride in our quality. Thank you for considering our service.
Sincerely,
Timothy Yocum
Body Shop Manager